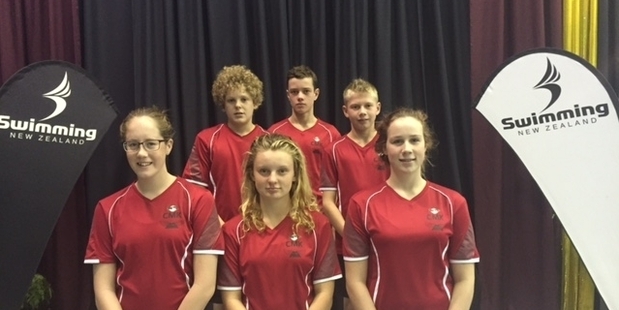 CMK Accountants Stratford Flyers had a team of six swimmers qualify and represent Taranaki in the Swimming New Zealand Division 2 Championship swim meet in Invercargill from March 9-12.
This development meet is a step into national competitions for this group of swimmers who are aged between 13 and 15. All swimmers gained personal best times and made top 10 rankings.
Finalists and medal results:
Bailey Knofflock, girls 15 years: Silver 100m backstroke.
Orion McGeoch, boys 13 years: Silver 50m freestyle.
Jasmine Gibbon, girls 15 years: Bronze 200m backstroke.
Top Rankings:
Katie Sinclair: 4th 50m backstroke, 4th 200m breaststroke.
Cormach Hughson-How: 4th 1500m freestyle.
Luca Zabel: 7th 50m butterfly.
Orion, Luca, Jasmine and Bayley won a bronze medal in the mixed 4x50m relay for the Stratford Club.