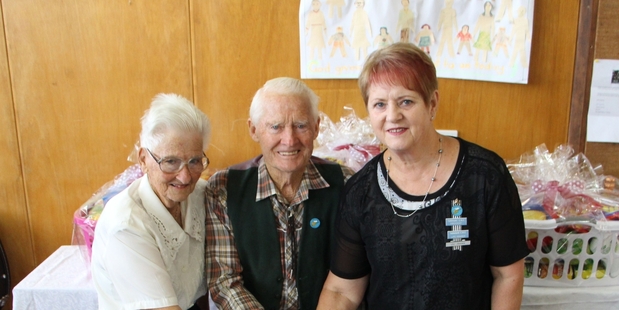 It was a celebration that ran all day and into the night last week, when the members of the Taranaki Country Music Club celebrated the group's 45th birthday.
The party started at 10am and ran right through until 10.30pm that night, with guests travelling from all around New Zealand for the event.
One of those performing on the night was Ron Hayward, a founding member of the club along with his wife Margaret.
Margaret has been on the club's committee since the start and says she and Ron have made many "friends for life" through their love of country music.
Ron says while he enjoys performing himself, it isn't the only thing he enjoys. "I get a real kick out of seeing people get up and sing for the first time, after we have encouraged them to get to that point. It is really rewarding to see them gain confidence and enjoy themselves on stage."
Both he and Margaret say it is the friendship and support of other members that makes the club what it is.
"We have so many friends now, from all around the country, events like this one are just like spending time with your closest friends."
President of the group, Jo Jones says it was Ron and Margaret who encouraged her to become president of the group after her husband, Alvin, passed away. "Alvin had been president of the group, and Margaret and Ron spent some time convincing me I could take on the role after he died. I do think Alvin still gives us guidance though."
Jo says it is thanks to "a damn good committee" that the group is still going strong after so long saying they all work hard at putting on great events.
"It shows in the numbers, how many people come to something like this, not just from around Taranaki, but from across the country, people travel to it and spend the weekend with great friends and wonderful music."