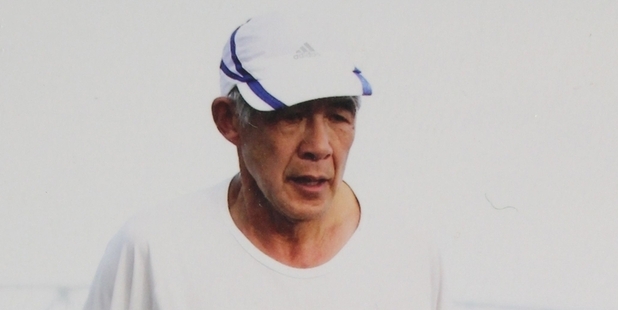 Jimmy Lim is taking to the streets of London next month to raise money for Taranaki Hospice and is asking for the support of Stratford shoppers.
Jimmy, owner operator of Stratford New World, is a keen marathon runner, having completed an impressive 14 marathons in New Zealand over the years. Now he is "lucky enough" to be one of the 25 New Zealanders to run the London marathon on April 24 this year and is using the event as a way to fundraise for a charity he says is "really deserving".
The London Marathon is the largest single fundraiser in the world, says Jimmy, with most participants running to raise money for a charity or cause of their choosing.
For me, Taranaki Hospice was an obvious choice. It is a local charity and it helps so many families and individuals.
"They have been a constant strong support for people who experience cancer, and so many of us have lost friends and family members to the disease through the years."
The team at Stratford New World is helping Jimmy fundraise by accepting donations at the checkouts from tomorrow, and Jimmy says he is grateful to everyone who makes a donation. "Every bit makes a difference."
Jimmy says his best time for completing a marathon was three hours and 16 minutes, some 25 years ago.
Now at age 71, I am hoping to run this one just an hour slower.
The sheer number of entrants is the biggest difference Jimmy expects at the marathon compared to the ones he has completed in Taranaki, Rotorua and Auckland.
"It's going to be really busy, both runners and crowds watching."
When it comes to being motivated to keep running, Jimmy says it is simple.
When I get tired I remember those who can't run, what they would do to have this simple gift that we take for granted and I run harder for them. I know they would do the same for me.
While Jimmy is in England he will also be catching up with some Stratford friends.
"We will go to Stratford-upon-Avon for the day and will meet up with some of the members of the Stratfords of the World group who are there for a reunion with groups from around the world, marking the 400th anniversary of the death of William Shakespeare on April 23."