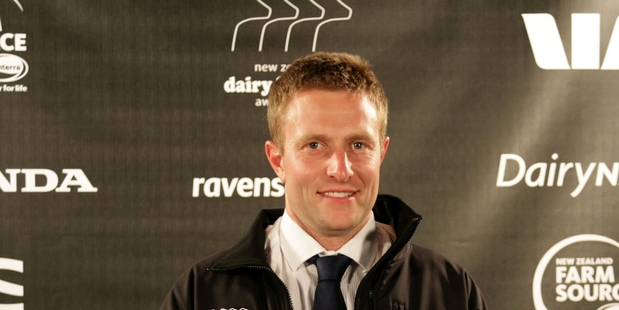 "My long term goal is to own a farm that allows me the choice whether to be hands-on farming full-time or pursue other business interests or lifestyle goals," says Sam Howard, the 2016 Taranaki Dairy Manager of the Year.
Sam, along with farmers from around the region, swapped his gumboots for dress shoes this month to attend the annual Taranaki Dairy Industry Awards.
After only being in the dairy industry for two years, Sam decided to enter the Taranaki Dairy Industry Awards after hearing positive feedback from previous entrants.
"I spoke to people who had entered and were knowledgeable and they were all overwhelmingly positive about entering." He says he was also interested in learning about the strengths and weaknesses of his farm management through the judges' feedback.
Sam, the production manager at Alan Mills' Stratford farm, went home with almost $11,000 in prizes.
"It has been a totally worthwhile experience being a part of the awards as it has given me opportunities for progression and getting to know other people within the industry."
Hawera farm manager, Matt Kelbrick was placed second in the Taranaki Dairy Manager of the Year category while third place went to Inglewood farm manager Sam Symonds.