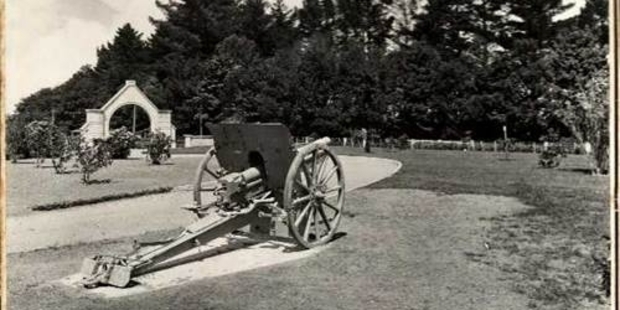 Howard Sinclair, a reader from New Plymouth, wonders if anyone knows what became of a large military gun he remembers from his childhood in Stratford.
He writes: before World War II, along with other kids, used to play on a large gun in King Edward Park. We were under the impression that the gun had been used in World War I.
It was not far from the Malone Gates on the left hand side of the path leading to the first swing bridge.
There were caves cut into the bank below where the gun was mounted. I would like to know what became of this gun and wonder if any other readers remember it or know what became of it.
The Stratford Press asked the Stratford branch of the NZ Society of Genealogists if they could shed any light on it, and they were able to provide us with this photo of the mystery gun. We are hoping it will jog some memories.