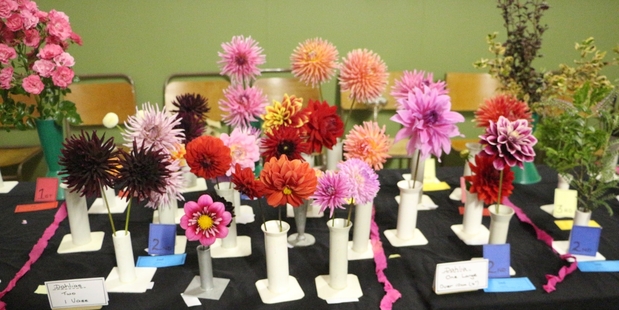 There have been spring and autumn flower shows in Stratford for many years put on by the Stratford Horticultural Society although the shows of today are just a fraction of the size of those held years ago which sometimes went over two days.
The cups that are still presented today are engraved with the names of winners at shows as early as 1937.
However, the types of flowers are still the same with cottage garden favourites such as roses, dahlias, lilies and hydrangeas and there was a magnificent display of these and more unusual flowers at this year's autumn flower show held recently at the former Methodist Church hall in Stratford.
It is a big undertaking to hold a show but members all work together to set up and stage the displays for judging and the flowers are a magnificent sight en masse.
The society is very grateful for the support of the TSB Community Trust for funding for hall hire and prizes. The shows are only two of the events in the society's year.
Monthly outings to gardens of interest and talks on gardening topics are also on the calendar.
Anyone interested in gardening, whether novice wanting to learn more or expert willing to share their knowledge, is most welcome to join.
A copy of the programme can be obtained from the society secretary, Shirley Hancock, telephone (06) 765 5419.