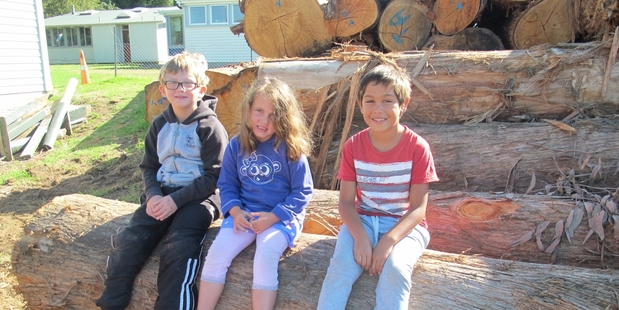 The new year has brought in a new look for Eltham Primary School, and principal Kathryn Pick says there are plenty more exciting changes to come.
Hundreds of gum and pine trees have been cut down from the boundary line of the school, as part of a 10-year project between the school, Ministry of Education, South Taranaki District Council and the local community.
Kathryn says the trees posed a safety treat to the school. If any of them were to fall, they would have landed on the school buildings.
"It has been a massive project and once all the trees have been removed a fence will be constructed along the boundary line."
Kathryn says while it is too early to say what the area will look like in the future, she would love to see some native trees be planted and a garden area created for students to enjoy.
Another change to the school is the installation of 10 new infrared cameras around the school. The cameras have been funded by the school's Board of Trustees and are recording 24/7 for the safety of all the pupils.
Kathryn says the school community is also eagerly awaiting re-construction of the school's historical arches later this year.
Once the arches are re-built she has plans to change the gardens and open up the front of the school.
"We at Eltham Primary School have really hit the ground running this year and are looking forward to a very productive 2016."