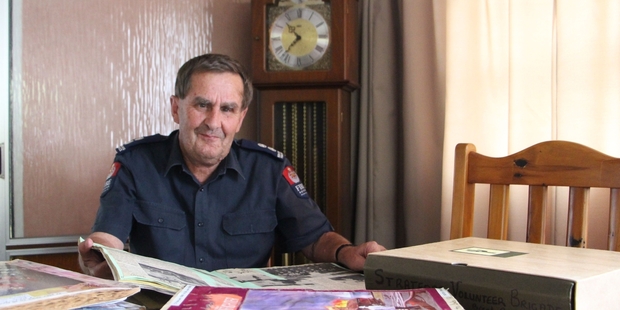 The Stratford Fire Brigade is 125 years young this month, and the whole community is invited to join in the celebrations with an open day at the fire station on Saturday, March 26.
On display will be the brigade's collection of fire engines with one dating back to 1924.
"Things have certainly changed since then, not to mention before then, the early settlers would have used a horse and cart," says Stratford Fire Brigade senior station officer, Brent Rawlinson.
Brent has been a volunteer with the brigade for 37 years.
"I joined because I wanted to help the community, to look after the people in our town," he says.
Not just in Stratford, but wherever you go in the world, being part of the fire service is like being part of one huge family, you are never alone.
Over the years, Brent has attended thousands of call outs and says each one is memorable for its own reasons.
"Fatalities are always hard, but just as you have those, you have those where a positive outcome has happened, and you were part of that. It is a great feeling."
Some events are memorable for size or impact on the community, Brent recalls the Stratford Hotel fire in 1999 as an example of this, and a fire at the Brown Derby Kennels on Flint Road in 1981, in which 21 pomeranians and one poodle perished.
"On the other hand, there are some that are memorable for other reasons, one life member of our brigade gave CPR to a dog once. They had gone into a house as they had been told someone might still be in.
There weren't any humans in there as it turned out, but they found a dog lying behind the couch, and he gave the dog CPR. It survived so it was a good ending really.
Happy endings are the best part of the job he says, "but it's frustrating how many times we attend a callout where there are no working smoke alarms". Safety and prevention are a constant focus for the fire service, "just a couple of batteries can help you prevent a lot of memories going up in smoke", and Brent says he enjoys the work they do visiting schools and community groups to drive that message home.
Brent has a pile of scrapbooks containing newspaper clippings callouts the brigade has attended over the past 35 years. From large fires to car accidents, the pages are clear reminders of how important the brigade is to the community.
"We can normally have an appliance on the road within five minutes of the alarm sounding, many towns can't do that," says Brent. "We're lucky to have supportive employers in town, it makes a huge difference. Also families, so many times I have run out from family events or outings to answer a callout, everyone in our brigade is the same, we all give up things to be able to serve our community."
Brent says the brigade is on the lookout for new members to join their family. While there is no minimum time volunteers need to sign up for, he says "once you join you tend to want to stay, it is such a great group of people".
Find out more:
To find out about fire safety and prevention, call Brent on 06 765 7094 or 029 777 7094
To find out more about volunteering, call chief fire officer Tony Foley on 06 765 5159 or deputy chief fire officer Dion Howells on 027 435 2824