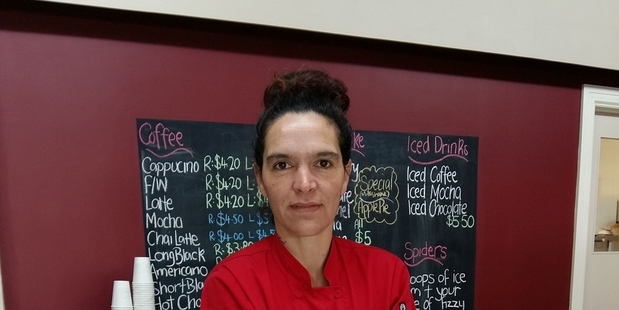 Cesar Chavez, the famous civil rights activist, was also a farm worker (he was a co-founder of the National Farm Workers Association in America) and he once said; "if you really want to make a friend, go to someone's house and eat with him ... the people who give you their food give you their heart".
Local cafe owner, Hillary Kieft has taken his words literally and is inviting farmers from around the district to join her at her 'home', The Well Cafe in Stratford, this Sunday night for a barbecue.
Hillary says she knows farmers are facing tough times; she and her husband are sharemilkers on a farm on Pembroke Road, and she wanted to do something to offer support.
Farmers can be staunch, too staunch. They don't talk much about their problems and I feel that right now, with all the bad news hitting our industry, they need the opportunity to meet with other farmers and farm workers, to enjoy a meal among friends, to remind them that they are not alone in this.
Hillary says she wants any farmer or farm worker to feel welcome to call in this Sunday evening.
"Come and enjoy some good food along with some good company. You will be with others who are on the same journey as yourself, so you can talk to people who understand the challenges we are all facing right now."
As well as filling their plates with good food on the night, Hillary also plans to send baking home with them.
"We are sending them home with baking, so the next time they take a break from work and have a cup of tea, they can have a piece of cake or a slice, and be reminded that their community cares about them, they are not alone."
Farmers will also be sent home with an information pack Hillary has sourced, giving advice on a range of important topics, from finances to health. Hillary has also invited speakers, representing areas such as banking, accounting and the Rural Support Trust to ensure farmers can talk to people who can offer clear help and guidance as well.
We aren't inviting representatives from the big dairying companies however; this evening is about the farmers and the farmworkers.
The barbecue will take place at The Well cafe on Broadway from 6.30pm onwards.
If you would like to donate some baking to the event, the cafe will be open from 9am-3pm on Sunday, March 20 for any baking to be dropped off.