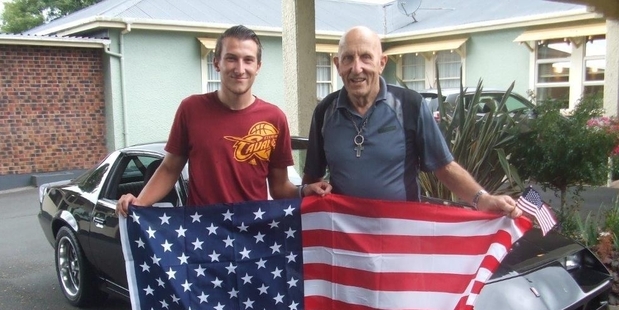 Last week the Stratford Press ran an article about the theft of an American flag from outside Marire Rest Home in Stratford.
It belonged to a resident, Arnold Walker, who had carefully and painstakingly made a wooden frame for it and put it on display to support the Americarna event in Taranaki.
After hearing about the theft, Cody Bibby, an Americarna participant brought his Americarna car to visit Arnold. He also presented Arnold with a replacement flag.
The staff at Marire Rest Home say Cody's kindness has restored their faith in human kindness and they, and Arnold, are truly grateful to him for taking the time to visit them.
Pictured: Arnold Walker and Cody Bibby.