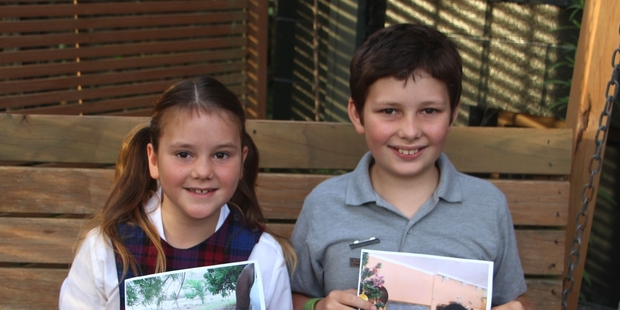 Achim and Tatjana Hanne say size doesn't matter when it comes to making a difference.
"Mosquitoes are small but you certainly notice when one is in the room with you," says Achim, explaining why he and his sister are calling themselves the "mini mosquitos" as they fundraise for a children's village in South Africa.
Achim (10) and Tatjana (7) are heading to South Africa on a family holiday later this month, and while they are there will be visiting a children's village, a safe home for orphans and vulnerable children, in KwaZulu Natal. The siblings visited South Africa a few years ago and both were shocked by the poverty they witnessed in some areas, especially when they realised how many children were orphans, reliant on the work of villages such as Kwethu to keep them safe, warm and fed.
"We wanted to do something for the children who aren't as lucky as we are," says Tatjana.

We are visiting our great granny when we are in South Africa. These children don't even have a mum or a dad, let alone a great granny.
Once they had the idea of helping some children, they then came up with ideas to fundraise.
"We are having a joint birthday party this year as our birthdays are only three weeks apart," says Achim.
We are asking for no presents. Instead we are asking people to give some money so we can take it out to the children.
The siblings attend St Joseph's School Stratford, and have organised a mufti day for Friday this week at the school, with any money raised to also go to Kwethu.
"We have also visited businesses in town asking for either a donation to Kwethu or something we can use as raffle prizes," says Tatjana. She said she can't believe how generous people have been so far.
Over the next two weeks Achim and Tatjana will sell raffle tickets and try any other fundraising they can think of to raise as much money as possible before they fly to South Africa.
"We are really looking forward to meeting the children and giving the village money to help pay for medicine, food and other important things," says Achim.
If you would like to buy a raffle ticket or donate to their fundraising efforts, please call into the Stratford Press office on Broadway.