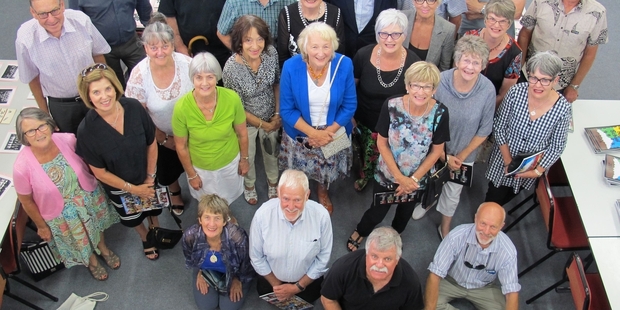 Thirty classmates from the 'Year of 59' gathered in Stratford last month to reminisce their teenage years at Stratford High School.
Rod Trott says most attendees at the weekend had come along to previous reunions but there were some new faces too with one '59er' who had travelled from the United States and two from Australia.
The past Stratford High School students spent a morning at the TET Stadium where they shared yearbooks, photos and memorabilia.
The afternoon was spent back at their old stomping ground where the visitors attended a school assembly and enjoyed a tour of the school.
"The only building from the 50s era still in existence was B Block, certainly a complete transformation of the school."
On Friday evening the group gathered at the Ngati Ruanui Stratford Mountain House for dinner.
Rod says on Saturday the group visited Parihaka and on Sunday some attendees visited Tawhiti Museum while others enjoyed the Len Lye Gallery in New Plymouth.
"The whole weekend was thoroughly enjoyed by all and it was decided that we would do it all again in 2019, 60 years since our friendships first began.