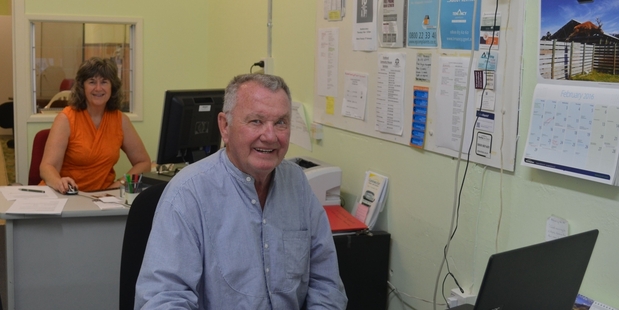 Bernice Mitchell, from the Citizens Advice Bureau (CAB) in Stratford, says being able to talk to a real person is a rarity these days and is a key part of what makes the Citizens Advice Bureau service unique.
She says while more and more services are provided online, the Citizens Advice Bureau remains committed to providing a person-to-person service.
"People really appreciate the chance to talk to someone in person about their problems. Although there's now a wealth of information available online, a lot of people want help to work out how that information relates to them, and that's where we can help. We provide a person-to-person advice service that is independent, confidential and free of charge."
Last year Citizens Advice Bureaux volunteers nationally received over 535,000 enquiries on issues ranging from immigration, housing and employment to beneficiary support, consumer rights, health and family issues.
Already in 2016, the Stratford branch has had more than 110 enquiries since they re-opened mid January. Bernice says some of the most common types of enquiries they deal with include beneficiary support, neighbour disputes, employment disputes and services for seniors.
CAB's volunteers have access to an enormous amount of information "and anyone who contacts us gets the benefit of that information as well as support from real people in their own community," she says.
"We have a great group of well-trained volunteers who are here to help, who have access to huge information resources including a referral database listing over 35,000 organisations. So if we don't have the answer to your question we will be able to point you to someone who does.
"There's heaps of great information to help with your concerns on our website www.cab.org.nz, but sometimes it helps to talk with someone. You can just pop in to see us and we can help you work through your options".
Bernice says they currently have only 10 volunteers, and are always looking for more. All CAB volunteers are fully supported with initial and ongoing learning as they come up to speed with the challenges and pleasures of being a CAB volunteer.
You'll also be supported by a huge range of resources, including a referral database listing more than 35,000 organisations she says.
"When volunteers describe what they love most about being involved with Citizens Advice Bureau, most say it's the fact that no two days are ever the same. We have a great team of well-trained volunteers, we've all learned lots of new skills. It's also great just to be actively involved in our community, using our knowledge and experience to help people and having a bit of a laugh together sometimes as well."
Bernice says it's incredibly rewarding being a CAB volunteer.
"On any given day, we can be asked about anything under the sun, from tenancy rights, locating a support group to finding out whether a person is entitled to a benefit. We work alongside our clients with the aim of empowering them".
If you are interested in becoming a CAB volunteer or want to find out more, call into Stratford Citizens Advice Bureau, at 270 Broadway any weekday between 10am and 1pm, call on 06 765 5250 or email: cab.stratford@xtra.co.nz.