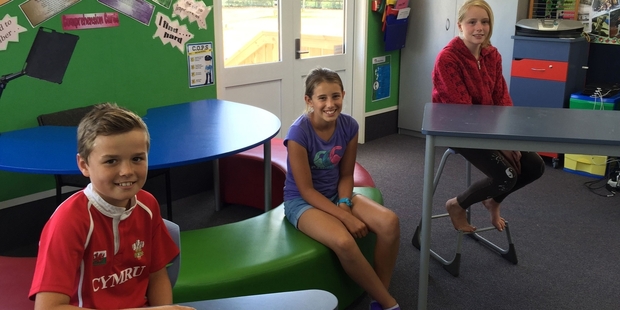 The new modern learning environment furniture at Toko School gives pupils the opportunity to take ownership of their own learning, says principal Kim Waite.
Gone are the days that a pupil had one desk, one chair and sat where they were told to sit, says Kim.
Each classroom now has a range of group work tables as opposed to desks, which allow students the freedom to interact together and share ideas.
Desk and chair heights vary, allowing students to work where they feel is most effective for them. Troy, of the senior school, says he likes being able to move throughout the classroom during the day.
"By doing different activities in different areas of the classroom it means I get to work with lots of different people in class."
Kim says the furniture is a resource that supports the high quality of the teaching staff at Toko School.
Having effective teachers is the most important thing for children's learning and this new furniture helps the pupils fully engage and collaborate with their everyday learning.
Kim says moving to the modern learning environment furniture has developed over a number of years.
"We took our time getting feedback from staff and pupils on what they found most effective."
Kim says another change in the last 12 months was construction of a sixth classroom due to roll growth in the past two years. This means that pupils year one to three are in single year level classrooms, allowing an easier transition into the school environment and smaller class sizes.