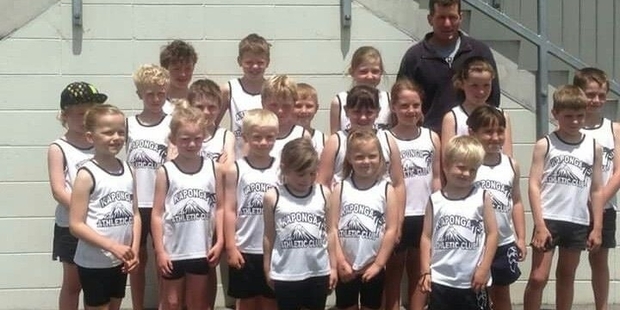 It is going to be a golden celebration for the Kaponga Athletics Club in March as the club commemorates their 50th jubilee.
Patron member Helen Cameron is inviting all past and present members of the athletics club to join them in celebrating the milestone.
Helen says the celebration will be a social occasion, with a dinner being held on Friday, March 18.
The club committeeare looking for pieces of memorabilia that could be displayed for the jubilee dinner from past members.
"There was a fire many years ago that destroyed all the old records so if there are pieces of history hidden away in boxes or in cupboards we would love to borrow it for the night."
Helen says any piece of early history to put on display would be hugely appreciated.
The Kaponga Athletics Club is run by a new committee of young eager volunteers says Helen.
"They are relying on the past members to help piece together the history of the club."
There are 40 to 50 active members of the athletics club, from walking age to high school. Athletes compete on Wednesday nights at the weekly club meet and also attend ribbon days at other clubs. Athletes also participate in the annual North Island Colgate Games.
"It is wonderful to see that the club has stayed active for 50 years. Here's hoping for another 50 great years," says Helen.
The Kaponga Athletics Club 50th Jubilee dinner is on Friday, March 18 from 6pm at the Kaponga Rugby Gym. It is open to all past and present members. $30 per person and registration before March 15 is essential. Phone Helen Cameron 027 243 9096 or Deborah Collins (06) 764 6011.