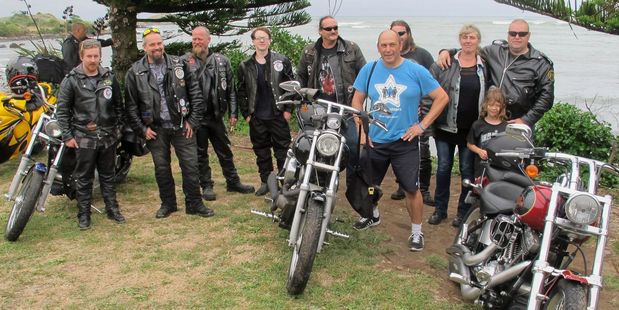 The Little Fighters Charitable Trust has some new fighters in its corner, thanks to the success of the Cliffhanger Charity Ride which raised close to $5000.
Stacy Drummond, one of the organisers of the charity ride, says he and the Taranaki Ramblers were blown away by the support of local riders, with more than 150 registrations for the ride around the mountain on Saturday.
We couldn't believe how many riders came along, especially considering it was raining.
The wet weather didn't deter riders, who took in the sights at the Cape Egmont Lighthouse and Opunake beach as they made their way around the mountain.
With the final collection still being tallied up, Stacy is pleased to say all of the proceeds of the ride, over $4800, would be donated to the Little Fighters Trust.
Stacy, who is a member of the Taranaki Ramblers Social Motorcycle Club, says it was a group decision to support the Little Fighters Trust.
"They do so much good for local families, it is great being able to support them."
Chairman Darin West and a team from the Little Fighters set up a fundraising barbecue at the Cape Egmont Lighthouse on Saturday afternoon to feed the hungry riders.
The event ended at Club X in Stratford where a prizegiving was held.
Stacy says the charity ride got so much support from local businesses every rider was able to go home with a spot prize.
The support from local businesses was amazing, we were blown away at how eager they were to help. I want to thank all of our sponsors who helped make this event possible.
Each registered rider was presented with a hand-stitched badge for their jackets to commemorate the ride. With the success of Saturday's event Stacy says he and the Taranaki Ramblers hope to make the charity ride a biennial event to support local groups.
To see photos from Saturday's ride or see the next event, search Cliffhanger Charity Rides on Facebook.