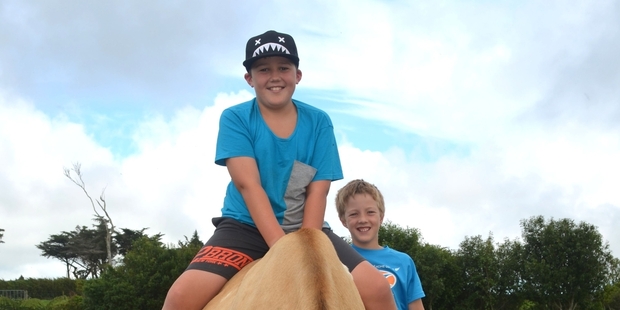 The gates were open to Fernbrooke Farm Amusement Park this weekend, as Dave Hunger held open days on Saturday and Sunday encouraging families to come along, have some good old fashioned fun and help raise money for Hospice Taranaki.
Visitors enjoyed a range of activities from 'magic carpet rides" to sitting on the ever-patient pet cow, Baby. A maze and a weta cave were also among the attractions which saw a steady stream of visitors come through the gates on both days.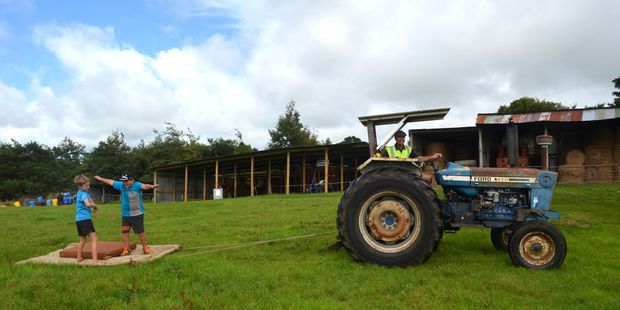 Dave says he is delighted to have raised "a whisker under $350" from the weekend and plans another open day in the near future, probably for Taranaki anniversary later this month.
Dave decided to hold the open days as a way to support the Great NZ Tractor Trek, which rolls through Taranaki next weekend on March 5 and 6. The Trek has been organised by Phil Aish who lost his wife Janice to cancer last year. They were both overwhelmed by the love and care shown to them by Hospice and decided to do whatever they could to help this worthy cause.
Stratford's Ian Harrison will join the Trek on Sunday morning and will drive his blue Fordson tractor as far as his health permits. The tractor is an impressive 60 years old but Ian is an even more impressive 80 years old.
Ian has traversed New Zealand on his tractor many times as a part of a small group of keen vintage tractor men who love getting out on the roads on their beloved machines.