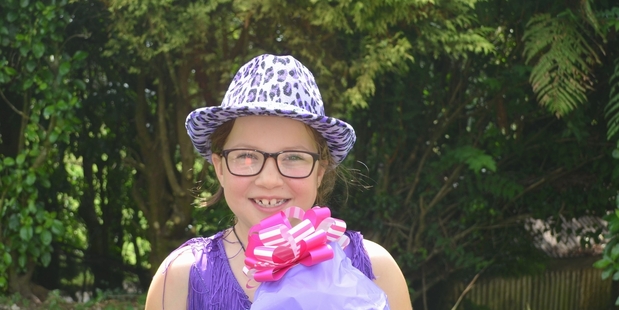 Charlotte Evans celebrated her second birthday this week.
As you can see by the picture she is pretty tall for a two year old! That's because Charlotte, like an estimated 3200 other New Zealanders, was born on February 29, meaning she only gets to celebrate her official birthday once every four years. So she is really eight, but this Monday was only her second birthday in leap year terms.
Charlotte says she thinks it is "pretty cool" to have a birthday on leap day, and she celebrated the occasion with friends and family with a party at her house followed by a swim at the TSB Pool in Stratford.
Charlotte doesn't know anyone else who has a birthday on the same day as she does and isn't sure if many people in Stratford share her birthday. One thing she's sure of though, is that regardless of the Gregorian calendar, she's most definitely eight years old and not two!