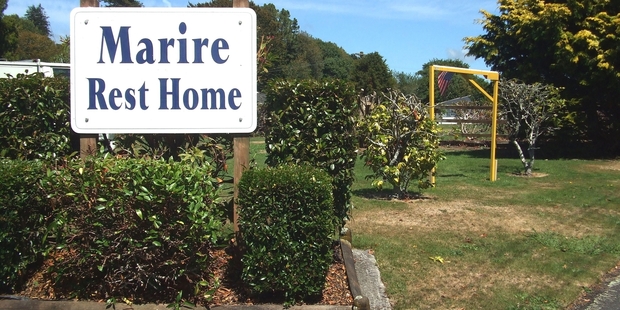 Arnold Walker, a resident at Marire Rest Home wanted to find a way to show his support for the Americarna event happening in Taranaki.
Over the past few weeks Arnold worked hard at building and painting a large yellow frame for an equally large American flag he had purchased. The flag took up the entire framework and made for an impressive sight outside the rest home.
Sadly, as you can see the large flag is no more, and has been replaced with a small one.
Staff at Marire say they were disappointed to wake up last Friday morning and discover the large flag had been stolen overnight.
Arnold was upset at the theft, and while he immediately found a small flag to replace it, obviously it is not the same. He and his fellow residents are saddened that someone in the community has taken the flag and are appealing for its safe return.
The flag can be returned to Marire Rest Home on Page Street, or it can be dropped off at the Stratford Press office on Broadway.