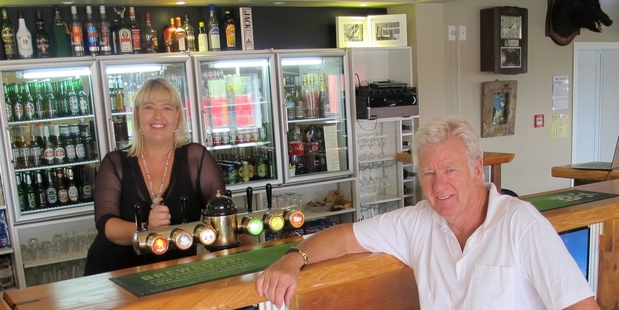 Looking after the locals is the number one priority for Murray, Audrey and Lori Instone as they take over ownership of the Toko Junction Cafe and Bar.
Manager Lori says she and her parents have had a very warm welcome since opening the doors last Monday. "We have been much busier than we could have ever imagined. The support we have received has been wonderful."
While Lori has made the move to Toko from Te Awamutu for the first time, her parents Murray and Audrey are not new to the area. Audrey grew up in Matau and Murray owned a business in Stratford many years ago.
"I have very fond memories of Toko. I played in the Dean Cup several times and even joined the Douglas cricket team a few times when they were very short on players," says Murray.
Murray adds he has every confidence that his daughter Lori will establish the bar as the focal point of the rural community.
Lori says is enjoying meeting the locals and looks forward to developing relationships between the business and local sports clubs.
With the newly renovated kitchen facilities Lori says the family have created a bar menu of "good, honest food". Homemade cakes, slices and sandwiches are also available as are Kiwi Pies.
Since opening last week a big highlight for the family was a visit from the famous Americarna cars. On their way back from Whangamomona, the cars stopped off at the Toko Junction for a drink and photos.
Murray, Audrey and Lori are all eager to meet locals and encourage everyone to stop into the family friendly bar and cafe.
The Toko Junction Cafe and Bar is open 7 days a week from 11am until late. For more information phone Lori on (06) 762 2835.