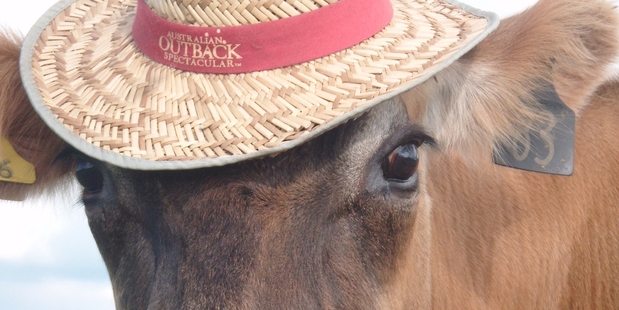 Dave Hunger is once again opening the farm gates to his ever popular Fernbrooke Farm Amusement Park this weekend.
Dave says the open days are his way to support the Great New Zealand Tractor Trek during February and March.
Dave says the trek has vintage tractors, jeeps and trucks driving the 2600 kilometres from Bluff to Cape Reinga over 26 days. The cavalcade left Bluff on Monday this week and plans to arrive in Cape Reinga on March 18. The trek is organised by Phil Aish, formerly of Inglewood, who wanted to support the work Hospice New Zealand does throughout the country. Phil lost his wife to cancer last year, and Dave says Phil was so blown away by the care and love provided by Hospice, he wanted to fund a way to give back, and so came up with the Great New Zealand Tractor Trek.
Dave says the Taranaki Vintage Machinery Club, of which he is a member, is supporting the event, feeding and hosting the intrepid travellers as they pass through Taranaki on March 5 and 6.
One of the club members, Rodney Maiden, is joining the trek between Foxton and Raglan says Dave.
The open days on Dave's farm are an added way to raise funds, and Dave says he hopes lots of people will come out and support the fundraising effort.
He says the open days will offer something for everyone, including magic carpet rides, a flying fox, swings, seesaws, bikes, a maze plus the chance to meet Baby the pet cow.
Funds raised in each area go to the local hospice, meaning all funds raised from the Taranaki fundraising efforts will go directly to support Taranaki Hospice.
Fernbrooke Farm Amusement Park 393R Pembroke Rd. Open - Saturday, February 27 and Sunday, February 28. 10am - 3pm. Bring a picnic and enjoy lunch by the river!
Ample parking and toilets. Gold coin entry - proceeds to Hospice Taranaki.