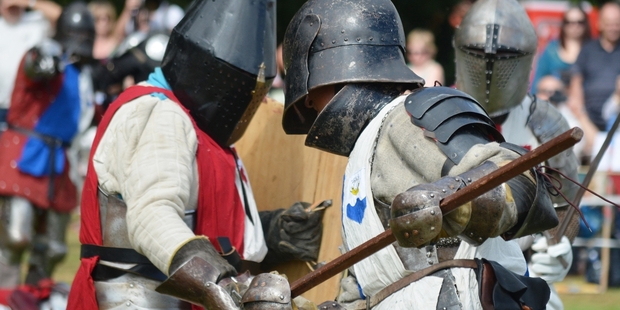 A stupendously good day out was had by all, as Victoria Park in Stratford was filled with the sounds of metal on metal, sword on sword for Baldrick's Big Day Out on Saturday.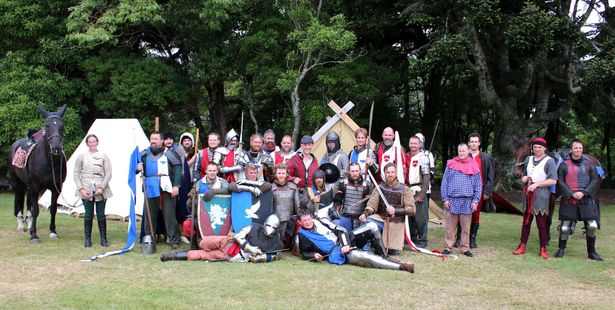 The biennial festival is a celebration of medieval times and features jousting and sword fights as the main entertainment. The crowd, which numbered more than 1500 at the peak, cheered loudly as the Stratford fighters took on (and beat) the New Plymouth side. Fighters were as enthusiastic in their 'dying' as fighting, to the enjoyment of spectators.
"He's not dead yet, hit him again." For seven-year-old Max Torrey, who had come from New Plymouth for the event, the best part was "when they fall down and pretend they are dead". Max was hoping New Plymouth would win, "but I think Stratford will, as they have more knights still standing up".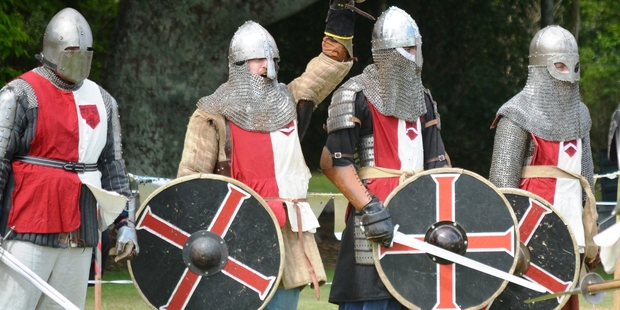 Members of the locally-based Griffin Companie along with Wellington's Order of the Boar joined with fighters from all around New Zealand to battle it out for Stratford's honour under the red banner, against New Plymouth in blue.
As well as sword fighting, spectators also enjoyed impressive displays of jousting as Callum Forbes rode for Stratford against Lady Emily (Emily Perrin) for New Plymouth. Both are members of the Order of the Boar and had the crowd mesmerised.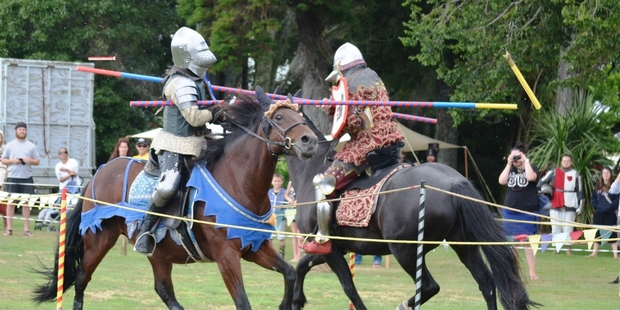 Tiana McDougal (13) was visiting New Zealand from Ireland with her parents and stopped in Stratford to see the festival.
"Someone told us about it and we thought it would be worth coming to, and it was. I loved the horses best. I want to learn how to joust like Lady Emily does." Organiser Daveena Taylor says she is pleased with how the day went.
"It is always good fun and it is great to see lots of people coming along and having a good time".
For more pictures, see the photo page on page 10 of this week's Stratford Press print edition, and on the online gallery on our website.