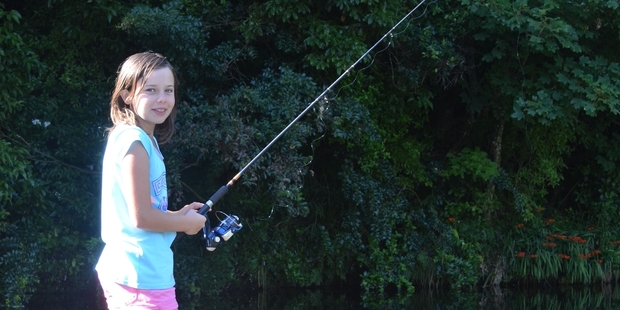 While the sunshine made it a nice day to be outside on Saturday, the hot weather meant trout weren't biting so well at the Stratford kids' trout fishing day.
Fish and Game Officer Allen Stancliff says of the 400 trout released into the Patea River near the scout den, not many were caught at the event this year.
"We recorded 29 trout being caught by children participating, so there are still plenty in the river to be caught."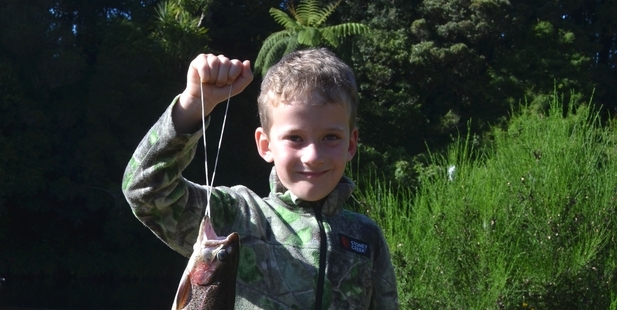 Allen says the event ran well.
"Thanks to the guys from the Stratford Club fishing adjunct who did a fantastic job helping," he said. Some children came back later in the day for a second go.
Allen says the best time to catch the trout is early in the morning.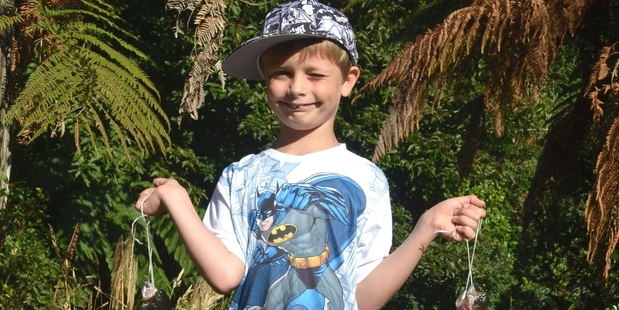 "As the day goes on and the temperature increases, the trout become harder to catch. They stop biting."
He says the trout are in good condition and average 1-1.5kg in size.
"It's well worth heading down to the river and having a go at catching one or two."
Anglers need to have a current licence and must stop for the day once they have caught two trout. Licences are free for children under 12 and a whole season licence for under 18s costs $25.