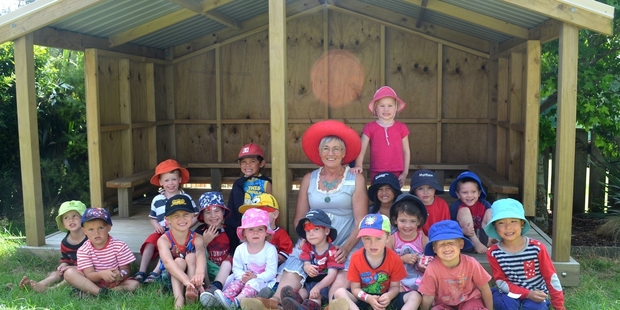 "She helps me do things and she plays with me." Jaylin Mullan (4) says he is sad the head teacher at his kindy is leaving.
"Someone else will have to read me stories now."
For many of the children at Avon Kindergarten, Lynsi Latham-Saunders has been a constant presence in their young lives as she has been head teacher at their kindergarten for more than three-and-a-half years.
"I like Lynsi. She reads us stories and smiles," says Ilya Frazier (4). Emmett Lawrence (4) also says Lynsi has read him lots of stories through the years.
Lynsi says she isn't sure what she will be doing with her free time, "although my husband is taking me away on a mystery caravan trip next week". Leaving her role as head teacher was a hard decision.
"It is a fantastic kindy. I have loved working with the children here and we have achieved a lot."
Lynsi says she is leaving the kindy in good hands.
"All the staff here are great, as are the parents and the children."
Last Friday was Lynsi's last day and she and the children marked the occasion with a picnic lunch.