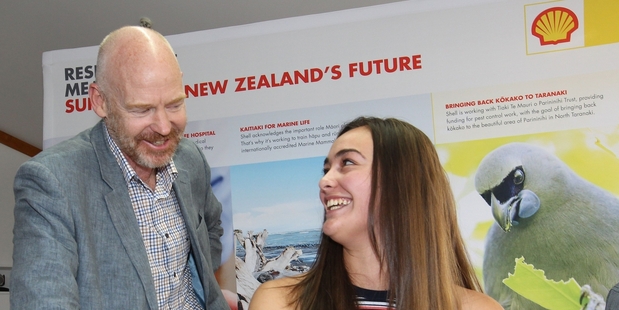 Ielish Goble from Stratford and Ryan Gwynn, from Patea have won the annual 2016 Shell New Zealand scholarships.
The aim of the scholarships is to assist Taranaki school leavers to study an energy-related degree at University. Each scholarship is worth $22,500 and is paid in three annual instalments of $7500. Shell New Zealand Chairman Rob Jager presented the scholarships at a ceremony in New Plymouth earlier this year.
"It's inspiring to be supporting these students to become future energy leaders. It's great our team can help out with financial assistance, mentoring and possible summer holiday work," he says.
Ielish Goble, 18, was deputy head girl at St Mary's Diocesan School in 2015. She was the leader of the school's Kapa Haka group and is of Ng Puhi and Te Rarawa descent. Ielish will study engineering at the University of Canterbury this year.
"It's a big weight off my shoulders not having to worry about the finances over the next three years," she said.
Ryan Gwynn, 18, was deputy head boy at Hawera High School last year and will be studying engineering at the University of Auckland this year. Ryan excelled at his studies while helping run the family business.
"It will allow me to focus more on my studies and less on my financial burden, meaning I can do my best and reach my full potential," he said.
Eighteen scholarship applications were received , compared to 29 last year.