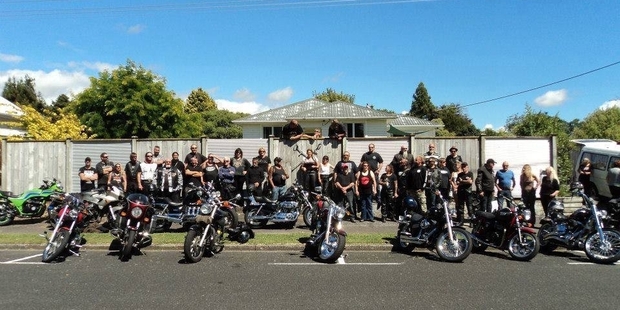 Motorbikes of every shape and size will be rolling into town later this month, raising money for The Little Fighters Trust charity organisation.
The Cliffhanger Charity Ride takes place on Saturday, February 27 and organiser Stacy Drummond says it will be even bigger and better than last year, the first event, which he hopes will become an annual event. Stacy and his fellow riders got on their bikes out to raise funds for a friend, Brett Zimmerman, who had broken a hip falling from a cliff.
"I had no idea it was even happening until I was presented with the money that was raised and a photo of all the riders," says Brett.
Brett, who is now fully healed, says he wanted to give back so will be participating in the ride himself this year, helping raise money for The Little Fighters Trust.
The Cliffhanger Charity ride will begin in Inglewood, and riders will travel around the mountain, finishing up at Club X in Stratford.
"The ride is for anyone who would like to get involved.
"We will be making stops along the way so it will be a fun, relaxed day," says Stacy. A prize giving will be held at Club X in Stratford following the ride with spot prizes donated from local businesses.
"We have been blown away by the support of local businesses and still donations keep coming in."
The local motorcycle club, the Taranaki Ramblers, chose The Little Fighters Trust to raise funds for because they were impressed by what the group does for local families.
"It is definitely a worthwhile cause."
Stacy says while it is primarily a motorcycle ride, organisers will not turn away entrants who would like to join the ride in Hot Rods or any kind of other vehicle.
"The more the merrier."
For those wanting to get involved, check out the Cliffhanger Little Fighters Charity Ride Facebook page or contact Stacy on 027 820 04993. Registrations can be made until the day. Pre-registration is $25 per person, or $30 on the day.