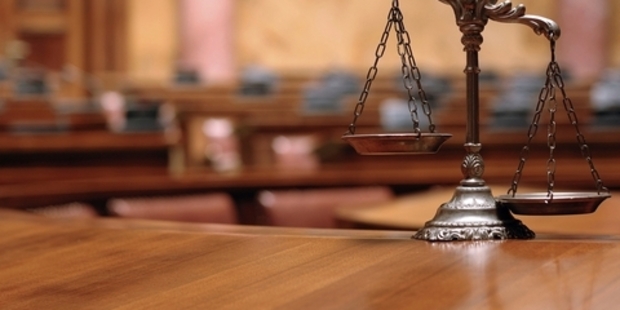 One of the three men currently awaiting sentencing causing the death of a woman after they deliberately blocked SH3 with metal fencing barriers, has appeared in Hawera District Court to answer a new charge.
Samuel Lance Hawkins (19) pled guilty this morning to a charge of removing a safety beacon placed at a cordon set in place by police and fire services in response to a large residential fire in Hawera on February 11 this year. Hawkins was due to appear in New Plymouth High Court the following day on the manslaughter charge.
The court heard that Hawkins walked up to the cordon and took the flashing safety beacon and ran away. He was arrested at his home address shortly after. Hawkins told police he took the beacon "because I thought it would be funny".
Hawkins entered a guilty plea to the charge through his lawyer, Susan Hurley, who told the court he had been feeling stressed about the manslaughter charge and acted on the spur of the moment.
Sentencing Hawkins to 120 hours community work, Judge Allen Roberts told him "if you find that funny, come back and I will give you more".
It was "staggering" said Judge Roberts, "that you would do this the day before you were due to appear in the high court".
Hawkins, along with co-defendants Daniel George Gavin (21) and a 17-year-old who had interim name suppression, were charged with the manslaughter of Christine Fairweather after she got out of her car to remove the barriers placed on the state highway by the three men. While she was doing this she was struck by a car and killed. The three men will be sentenced on this charge on April 5 this year.