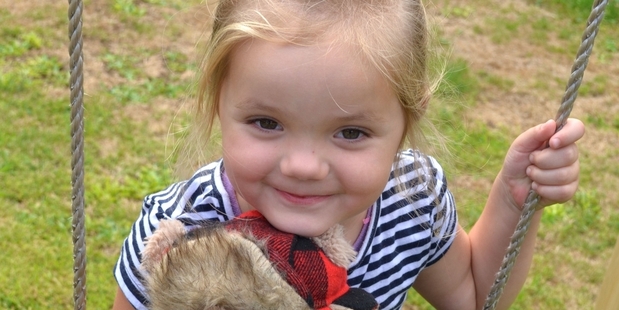 Like many four-year-olds, Hayley Ryan has a special teddy bear friend.
Unlike many other bears of the stuffed variety however, this bear doesn't always live with Hayley, in fact he is just visiting her for a few weeks.
His name is Hero and he travels the world visiting children like Hayley who live with type 1 Diabetes.
He is one of an adorable crew of "Insulin Gang Travelling Bears" who travel from their home base in the United Kingdom to bring a little bit of comfort and magic to the lives of their young hosts around the world.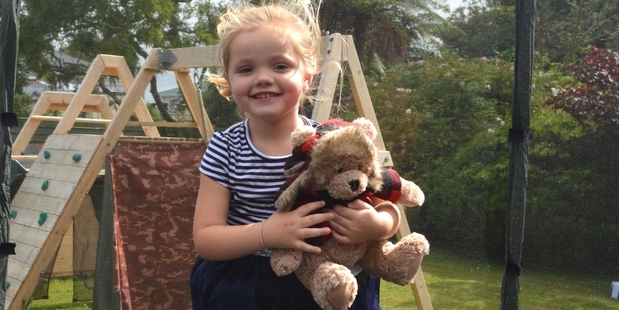 Hayley was delighted to have Hero arrive for his visit with her, and is enjoying filling out his special travel journal which documents where he goes and who he meets.
"He came on a plane to New Zealand," says Hayley, who thinks he might have eaten a few honey sandwiches on the flight. On arrival in New Zealand he visited someone in Wellington, then travelled up the country to Whangamomona to spend some time with another young friend. From the Republic, Hero headed into the bright lights of Stratford where he will be spending a few weeks with Hayley.
"We are going to take him up the mountain."
Hayley has lots of plans for Hero's visit, he has already visited her kindy friends and will also be a special guest of honour at a wedding.
"I am going to wear a pretty dress for it," says Hayley, who will be flower girl at the wedding of her aunty Kate and uncle Ethan at Pioneer Village. "But Hero can't wear a pretty dress, he's a bear!"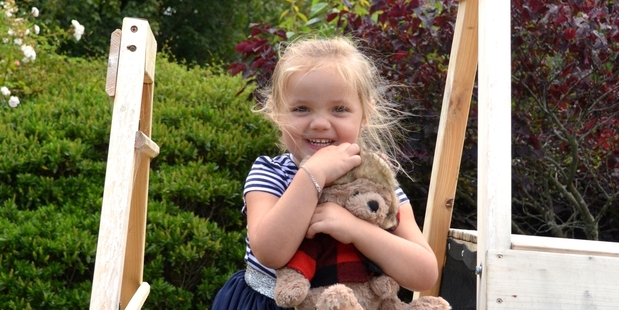 Like all good teddy bears, Hero's favourite things include listening to bedtime stories, playing in the sunshine and curling up in bed to keep bad dreams at bay. He is also very experienced in providing cuddles when things get tough or painful for a four-year-old living with diabetes.
"He watches me get the special finger prick when I need it," says Hayley, who points out that being a bear, "Hero doesn't need an insulin pump like I have".
Hayley says having diabetes "isn't hard work", but rather "it is just one of the things that makes me special, and means Hero comes to visit me".