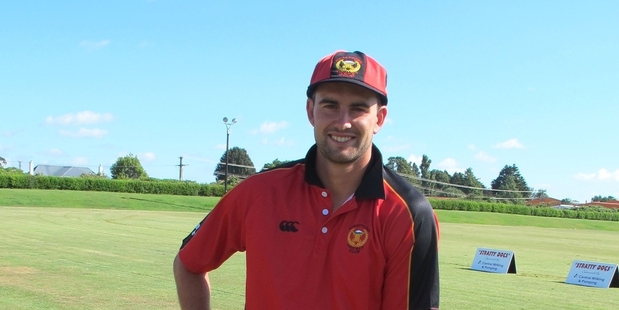 Stratford Cricket Club player Tom Bruce shocked audiences around the country last month, hitting the fastest half century in New Zealand's domestic one-day history.
Tom, a past St Joseph's School student, scored 50 runs off only 16 balls while playing for the Central District Stags as they faced Canterbury at Pukekura Park.
This season is Tom's second playing for the Stags and his performance on January 30 helped see the Stags become champions of the Ford Trophy competition.
"Heading into the match I was confident of our team's performance," says Tom, who adds he was just as surprised as spectators to have broken the New Zealand record.
Tom has been playing cricket for as long as he can remember, playing for Stratford from age 14.
Since being selected for the Central Districts team Tom says his schedule doesn't allow for him to play in all of Stratford's matches, but he makes it when he can.
"The Stratty Dogs are a great team with heaps of potential and room to grow."
While Tom says he would love to one day wear the uniform of the New Zealand Black Caps, he is happy just taking opportunities as they come and seeing where things go.
In the off-season Tom says he takes the opportunity to travel and play for other clubs around the world.
"Last winter I was playing cricket in North London and that was a great experience." He adds that playing cricket has seen him travel all over New Zealand and he'd love to see more of the world.
It hasn't been an easy ride though says Tom. Playing professional cricket involves a lot of training and a serious amount of time in the gym.
For players aspiring to follow in his footsteps Tom's advice is not to give up.
"It is a lot of hard work, but if you want something go and get it."