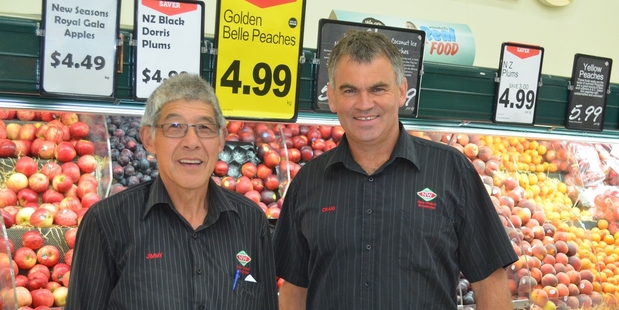 Changes are afoot at Stratford New World, and owner-operator Craig Waite says he and all the team are excited by the project, which he calls a refrigeration upgrade and refit.
Craig says the biggest part of the upgrade won't be visible to customers, "we are getting a new refrigeration plant room, which customers won't see at all".
What customers will see is new freezers, a fully refitted produce area, a new refrigeration unit in the butchery department and a change in layout and design for the alcohol section of the store.
"We are getting rid of the walk-in beer chiller, customers don't like it and we want a more open plan style to the store."
Another change that isn't visible is the fact the store is converting to CO2 refrigeration, something Craig says is more environmentally friendly. Not only does this mean they don't have a negative impact on global warming, but they are also far more energy efficient than other types of refrigeration, he says. "Plus we will be able to use the heat they produce as a by-product to actually heat the store."
The coldest Stratford winter day will probably see them still using other heating methods as well, he adds, "but we will certainly be able to harness some of the energy the units produce and reduce our use of other heating sources dramatically".
The refit has been carefully planned to avoid much disruption to customers, he says.
"Customers will see tradies working in the store, but most of the changeovers will happen at night so customers won't be inconvenienced."
Investing in the refit was a decision that was easy to make, says Craig. "Jimmy (Lim) has worked with produce all his life and he knows how important freshness is to fruit and vegetables. Upgrading the chillers and the produce units will help us continue to provide the freshest possible fruit and vegetables to our customers. The same of course goes for meat and all our chilled and frozen goods, we work closely with our suppliers to ensure food is fresh when we receive it, this upgrade helps us keep it as fresh as possible for as long as possible."