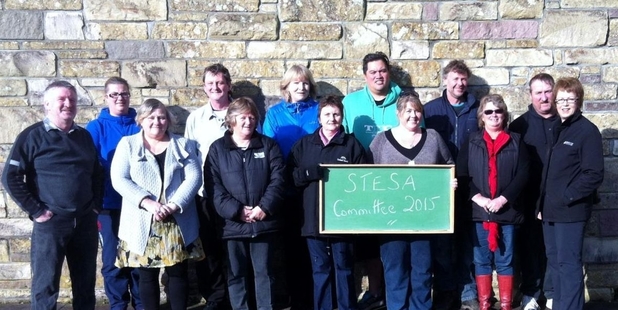 With the new year well underway, the Safe The Eltham School Arches Committee (STESA) have hit the ground running with plans to have the reconstructed school arches underway by mid April.
The committee of Eltham community members was formed in the middle of last year after the Ministry of Education deemed Eltham School's arches an earthquake risk, and tagged them for demolition.
"The arches are the last piece of the original school building and there were a lot of people who couldn't stand to see the arches torn down," says STESA committee chairperson, Dave Stewart.
Since forming in May the committee has received a huge amount support, but still needs donations to hit their $60,000 goal.
The committee has received a $40,000 grant from the Taranaki Electricity Trust and local businesses have also been making generous donations.
"Once we created a plan of how to save and re-establish the arches the support came pouring in."
The committee has created a fundraiser that allows sponsors to be a part of the history at Eltham School by buying a brick within the archway. Individuals, groups and families can buy a brick for $100 and have up to three lines of text etched.
"The school's centenary is in 2025, so it would be wonderful to have an archway filled with family names as a part of the celebrations."
While the committee is looking for further sponsorship it will decide on a contractor for the project by the end of the week.
"We have spoken to a range of contractors in the region who are willing to work on this project with us, and can hopefully get started during the first school holidays this year."
Once the arches are completed the committee hopes they can be used as a safe pick up/drop off point for families at Eltham School.
Keep up to date with progress on Save The Arches on Facebook.