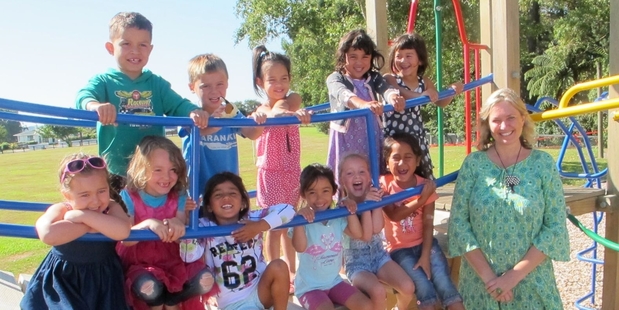 While hundreds of children around the district settled into their first week of school last week, there was another new face at Eltham Primary School adjusting to her new desk.
Kathryn Pick, Eltham Primary School's new principal, says she was excited to get stuck in at her new school.
"I have had a wonderful first week meeting everyone, and while I don't quite know everyone's names on sight just yet, I am learning."
Kathryn, who has moved to the area from Hawkes Bay, has been teaching for 12 years and was a teaching principal at her last school.
"While I won't be teaching at Eltham Primary School I would like to create a focus around local Maori history, as I think it is important for the students to learn about and understand."
Kathryn says she is also a strong supporter of the Save The Eltham School Arches community group.
"I think the group shows what an active community Eltham has, and I am all for saving a piece of the school's history." Once the arches are re-built, she has plans to change the gardens and open up the front of the school, creating an open feel for students and families.
Kathryn says she has been warmly welcomed by the staff and school community.
"Having an incredibly pro-active and professional board of trustees makes settling into the role much easier."
Two of Kathryn's children have moved with her to Taranaki and started at Stratford High School.