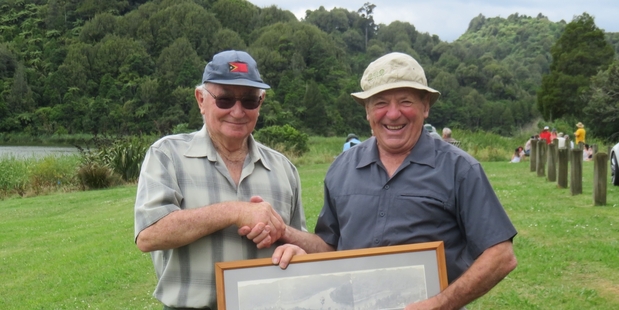 When the Stratford Friendship Club decided to head out to Rotokare for a walk and picnic, Brian Tipler remembered an old photo he had in the house.
"I got it from Dad, but he must have inherited it from someone else as it is about 100 years old I think."
The photo is of Rotokare, taken from the hill above. "You couldn't take that picture today, the trees are all tall now so block the view."
Brian was happy to hand the photograph on to Ray Willy, a committee member of Rotokare, "as I am sure they will have a use for it, it is a nice photograph of a piece of history really".