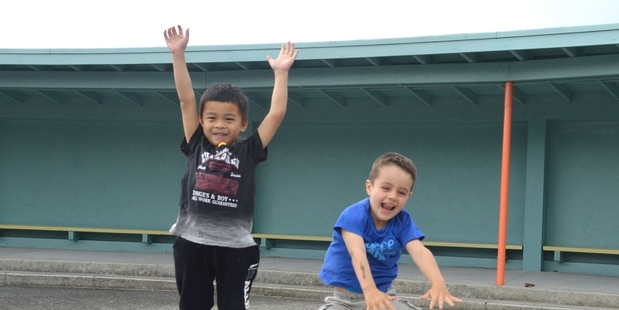 All across the district, youngsters have been heading back to school for the new term.
For some of them this week has been their very first day at school. The Stratford Press has visited new entrants at schools throughout our area to photograph them for our photo page.
Laven and Mason couldn't stay still for their photo, they were so excited about their first day at Stratford Primary.
Laven is new to town as well as the school, but says he hasn't been scared about meeting his new class. "I like school and I know it is lots of fun."
Mason says his teacher is really nice. " We have lots of good things to do and play with in the classroom."
See our photopage on page 10 of this week's Stratford Press for more pictures.