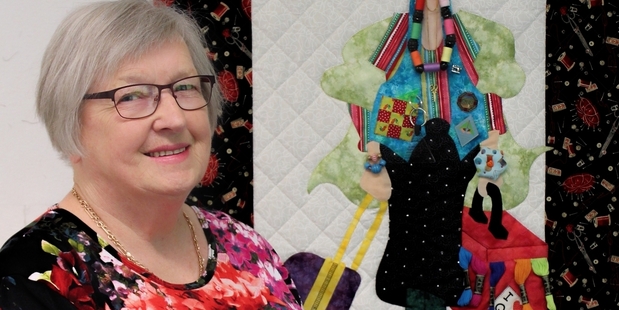 Dorothy Smith lives to sew.
Her passion is evident when you visit her home, where she has built a spacious and well-equipped sewing room, the envy of many of her contemporaries.
The room is filled with fabric stashes, patchwork quilts in various stages of assemblage, sewing machines, and glorious gadgets and gizmos that make this quilter drool.
Dorothy, well-known nationally for her quilting prowess, is also appreciated by locals who meet in her studio on a regular basis to undertake various sewing and quilting projects.
Instrumental in setting up Stratford Village Quilters almost 20 years ago, Dorothy has continued to play an active role.
When I called in to see Dorothy the other day we chatted about her passion for sewing.
"When I was about six years old my mother caught me sewing something on her machine. I think I was making dolls' clothes. She never stopped me. I made my own clothes and made everything for my kids."
Dorothy caught the quilting bug in the early 1980s.
"I made an alphabet quilt and I was hooked."
Several national awards have come this talented quilter's way, but Dorothy doesn't want to talk about those.
Numerous charitable organisations have been gifted scores of quilts, but this isn't up for discussion either.
"It's just something I love doing. Some people garden, some people cook, I sew quilts."
Recently Dorothy has been making wallets and handbags.
"I am really enjoying machine embroidery too," she said.
Some of Dorothy's quilts will be on show at Stratford Village Quilter's Exhibition which opens at Percy Thomson Gallery this Friday, February 5, at 7.30pm.