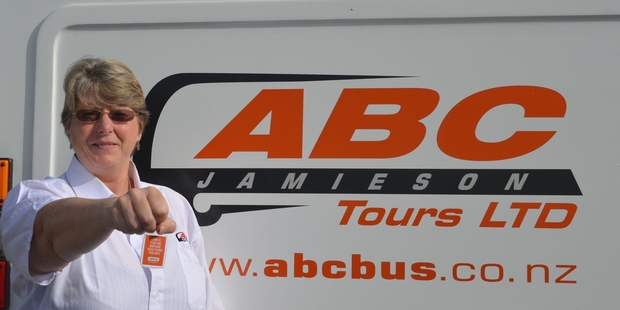 Approximately five children are killed every year on New Zealand driveways, a statistic Carollynn Bound is determined to see change.
"One child is one child too many," she says, which is why she is thrilled to be involved in a nationwide initiative aimed at preventing driveway runovers.
Carollynn says when Bruce Jamieson, owner operator of Midhirst Service Station where she works, heard about the Safekids Aotearoa campaign 'check for me before you turn the key' he immediately wanted to get involved.
Armed with 700 key rings, Carollynn is now going to visit local schools to talk to children about driveway safety.
"We are giving children the knowledge and information so they can keep themselves safe. We want them to think about being safe when playing outside, and to be aware of driveway danger."
Carollynn says children will take the keyrings home to their parents and teach them the safety message as well.
The keyrings are designed to hold a picture - Safekids Aotearoa suggests using one of the youngest child in the family - with the other side printed with 'check for me before you turn the key'. The idea is simple.
"Before you start the engine, pause and think, are the children outside? Do you know where they are and can you see them? Nothing is so urgent that you can't take an extra minute to do a final safety check behind your vehicle."
Carollynn says while 49 per cent of drivers are the victim's parent when it comes to driveway accidents, "it is also grandparents, aunts, uncles and friends. The danger times are lunch and dinner, when parents are busy serving a meal and don't realise the children are outside playing when someone is leaving." Summer and spring are high risk she says, because doors are open and children are playing outside more than in winter.
With Midhirst Service Station also operating the school bus service, ABC Tours, Carollyn says child safety is a subject close to the heart of everyone who works there.
"Once I have visited the schools, any keyrings we have left over we will give out to our customers when they come in for a car service, as we want the message to reach as many people as possible." Carollynn starts visiting schools this week. She says she has had a good response from the principals she has spoken to when organising the visits and is looking forward to talking to the children.