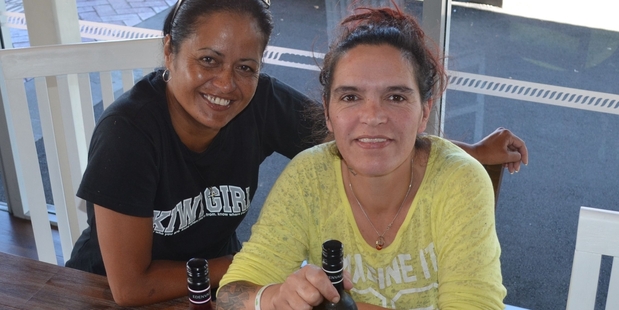 "We want to change the culture of drinking in Stratford."
Hillary Kieft, owner of The Well Cafe in Stratford, says food should be the focus when it comes to dining out, not alcohol.
"As a chef with over 25 years experience in the restaurant scene, I know it should always be about the food not the drink."
I want Stratford diners to see how enjoyable a meal can be when your senses are focused on the flavours and quality of the meal on your plate.
That doesn't mean Hillary won't be serving wine or beer at her cafe. Hillary actually has a well-stocked fridge with a range of wine, from sparkling to sauvignon blanc, chardonnay to rose, plus two beer options and she won't even ask for ID when serving it to diners.
"It is zero alcohol wine and beer, so all the flavour is there but none of the alcohol content."
Hillary says in deciding to open for evening dining three nights a week she looked at ways to offer customers what they wanted along with promoting a change in the way alcohol is treated.
"I am not saying alcohol should be banned. Like many people I enjoy a drink, but for our youth, it is important that we don't allow alcohol to become the main part of an evening out with friends. Offering diners the chance to try the zero alcohol range of drinks means we are introducing them to an option they might not have tried before."
The new evening menu at The Well Cafe includes tapas-style entres, fresh and seasonal mains along with desserts that pair well with the ozone coffee blend made specially for the business.
"We are also offering a tasting plate of desserts, serving smaller portions so people have the chance to try them all rather than choose. I think dessert and coffee is a popular option for people who might not want to go out for a big meal but still want the sense of occasion that comes with dining out." Hillary says people having options also helps change the drinking culture for young people.
"It used to be the only option was to go to a bar and have drinks, or go out for a big meal. We're offering a range of options so people can enjoy an evening out in our town without worrying about drink driving laws."
There've been too many accidents caused by drink driving.
The Well Cafe is open daily serving breakfast, lunch, cakes and savories from 8am to 3.30pm weekdays and 9am-3pm weekends, with the dinner menu on offer Thursdays, Fridays and Saturdays from 5pm to late. Between 3 and 5pm the cafe will be open serving coffee and cake Thursday - Saturday.