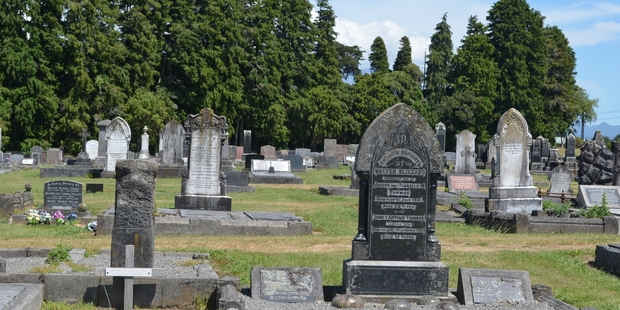 Visitors to Kopuatama Cemetery will notice some work taking place in the grounds over the next few months.
Sven Hanne, director of assets for Stratford District Council which owns the cemetery, says the work is remedial and is to improve the general appearance of the grounds.
"Many years of spraying along the edges of berms and headstones has resulted in wide strips of ground where only weeds will grow. We are now starting work on the rehabilitation of these pieces of ground and are also moving to mechanical edging in future to prevent the problem re-occurring."
Sven says the RSA section of the cemetery will receive the first makeover to be followed over the next few months by the rest of the cemetery.
"We ask visitors to the cemetery to bear with us over the coming months as the work is carried out," he says. Sven also asks that people now place mementos or other items on the concrete berm rather than on the grassed areas.
"This means the mowing contractor doesn't have to keep moving items out of the way."