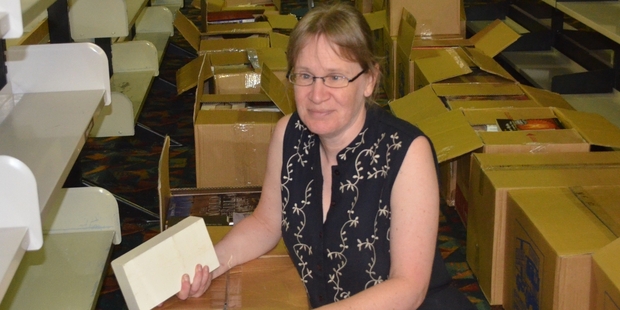 Work is about to start on the $1 million redevelopment of Stratford library, which is expected to take six months.
Over the past couple of weeks the library's contents have been moved into the Stratford RSA building, from where the library will be operating from Monday, January 25.
Stratford District Council (SDC) director of community services Kate Whareaitu says a needs analysis completed in 2012 highlighted the need for a new library layout.
"As well as performing traditional lending and research functions, libraries are becoming community hubs, a place for internet access, meetings, book clubs and access to community services."
Kate says it will be "business as usual" for the library while it operates from the temporary location over the next six months.
"There will be a few services that we might not be able to offer from day one, such as internet access, however that will be operating as soon as possible."
Director of assets for SDC Sven Hanne says while the redevelopment will keep the main building, the floor area will be increased by pushing the western wall out.
"The new design adds a lot of glass to bring in more natural light and natural ventilation, and creates active spaces where what happens inside the library is more visible to those in Prospero Place and Miranda Street."
As well as refreshing the design of the library, the build will address maintenance issues, including earthquake strengthening and full replacement of the air conditioning system. The work is being funded by SDC along with external funding from the TSB Community Trust and the Lottery Community Facilities Fund.
District librarian Jonet Moore says staff are working on getting all the books re-shelved in time for the doors to open to the temporary library next week.
One change has been made to the filing system. "Previously fiction books were filed by category as well as author, so all the mystery books were together and so on. Now they are all together." Library users will soon adapt to the change.