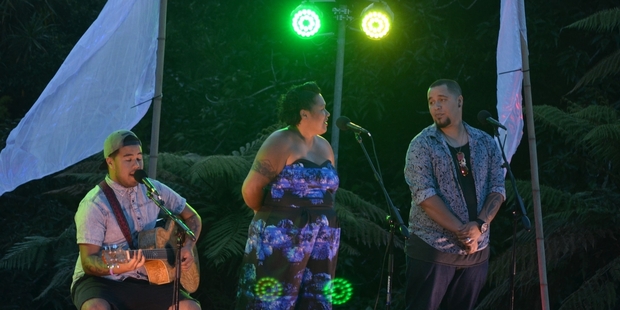 Kate Whareaitu, director of community development for Stratford District Council, says she is really pleased with the success of the Summer Nights concert held last Friday.
"We had a record number of people coming along to the evening, with about 1000 people along to enjoy the music and atmosphere at King Edward Park."
Kate says she thinks the large turnout was due to a mix of things.
"The sun was out and it was a lovely warm evening, meaning people could enjoy a picnic in the evening sun. Then of course, the fact we had an internationally renowned act perform. People were really excited to be able to see AViiDA. Being kind of a homecoming concert for Paula, who of course grew up here, made the evening even more special".
It wasn't just the Australian-based group that had the crowd clapping however, with local performers Angelica Lydia and Unity Wara also receiving a warm welcome.
"Angelica Lydia performed in Stratford at the Christmas Carols evening and was a real hit then. It was great to have her on stage again and she really is an impressive singer."
Compere for the evening Bryan Vickery says he was also impressed with the large crowd which came out to enjoy the evening.
"It was great seeing everyone having a good time, enjoying the atmosphere and music."
The Summer Nights concert was one of a series of free events organised by Stratford District Council over the summer. Kate says planning is now fully underway for the Summer Nights movie evenings.
" We will be holding movie evenings at King Edward Park on February 12th and 26th. The movies will be announced in the next week and we are confident they will be popular choices."