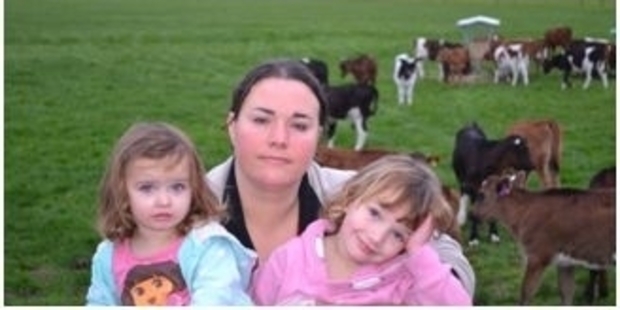 From better understanding your business and how to grow it, to learning more about financial planning and managing your staff, studying for the diploma in Agribusiness Management with Primary ITO can help you greatly says South Taranaki farmer Nicola Bryant.
Nicola who, with husband Michael, is a contract milker on a 448 herd farm in Manaia says she has a better understanding of some of the unknowns when it comes to managing their farm business.
The course taught me about some of the unexpected costs in farming, about not going into something blind. I also learned about how to motivate staff, how to keep good staff and manage people.
Nicola says one of the best things about doing the diploma has been the good friends she has made. The course helped her extend her support network.
"There was real value in doing the course with local people in the same area. Everyone gets involved in the discussion; it's not just a tutor talking. You get involved in the group discussion and where everyone does something different on their farm, they share their experience. You talk about what works. It's a great way to learn."
Nicola studied for the diploma a few years ago when her daughters were very young.
"I had to juggle the study and time off the farm. Now it is possible for people to do the courses by video conference or even online. You can do the course work in the evening or when the kids are asleep."
Nicola says while the study isn't easy, "it's worth it. It is practical and all relevant to your own farm".
Nicola, who has since gone on to volunteer as a mentor for students taking the diploma, says she enjoys being able to help others.
"If they have got a question or a problem, they come over in the evening and we talk it through. I got so much out of doing this diploma, it is really good to be able to give something back. It has shown me the importance of keeping your mind fresh and learning new things. "
The Diploma's Agribusiness Planning and Management module starts in Stratford on February 3. To register, call 0800 20 80 20.