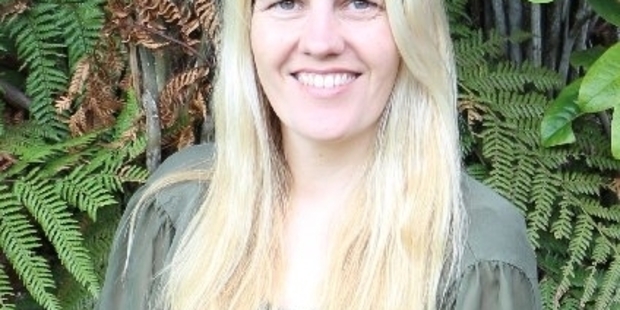 Are you proud? I am. I used to think it wasn't a good thing. Most of us were brought up that way, encouraged to downplay our own achievements for fear of being called proud or boastful.
Sometimes it's good to be proud and to boast about the things that make our town great, and we certainly have plenty to be proud about in our region. Every week, Hannah and I get to meet and interview wonderful people who are doing their bit to make our town so great. From singers like Paula Parore who have gone on to achieve international recognition for their talent, to sporting heroes such as Conrad Smith, who this year was honoured with a New Zealand Order of Merit.
One of the standard questions we often ask people such as Conrad or Paula, is how do their families feel about their success and achievements. After all, achievement is rarely a one-man show. It normally comes from plenty of hard work by the individual combined with an equal amount of love and support from their family, friends and loved ones.
Paula says she appreciated the huge support she received from people in her home town of Stratford, and was delighted to stand on stage at King Edward park last Friday to perform in the Summer Nights Concert. The crowd certainly showed their support for her, with a record breaking turnout. As Paula stepped onto the stage, there was a clear feeling of pride in the crowd, pride that one of our own has achieved such great success.
This year, I have my own reason to be proud, and so can answer my own question when it comes to how family members feel about their loved ones successes. My brother was made an Officer of the Most Excellent Order of the British Empire or an OBE as it is commonly known, back in the UK. My feeling of pride is immense. In fact, on hearing the news I practically cruised the streets for the next few days looking for people I knew so I could tell them!
Hearing that Gavin had been recognised is exciting for several reasons. Firstly, because he is my brother, and while I have always thought he is pretty awesome (other than those obligatory pre-teen years when teasing me was his number one sport ) it is great to have his awesomeness recognised by the country.
Secondly, because I have found out his being an OBE means my niece (who has just turned 11) is entitled to get married at St Paul's Cathedral should she so desire. I have, of course, already started planning my outfit for this! Thirdly, it is great because Gavin is a serving officer in the British Army and I like seeing our servicemen and women being recognised for the commitment and service they give to their country so willingly. The biggest reason though is having so many of my childhood friends who have heard, contact me and say how great it is. They may not have seen him for years, they may not have spoken since the last science class at our high school, but they are proud too just as I am, because someone from their town has gone on to achieve greatness.
So right now, I have plenty to be proud about. My brother, but also the people in my adopted home town of Stratford. The Paulas, Conrads and the many others of this town who do amazing things every day and make us proud. It isn't just the big names either. I feel equally proud when we cover the story of a local child who has achieved at a high level in their chosen sport, the gardener who achieves national success with their chosen crop or flower. The club or group that has been in the town for 50 years ... they all give us reason to be proud.
So this year, join us in celebrating all that makes us proud. Write and tell me about the great things happening in our community or give me a call. Give us the opportunity to tell readers about the great things happening in our town and show everyone how much we have to be proud of.