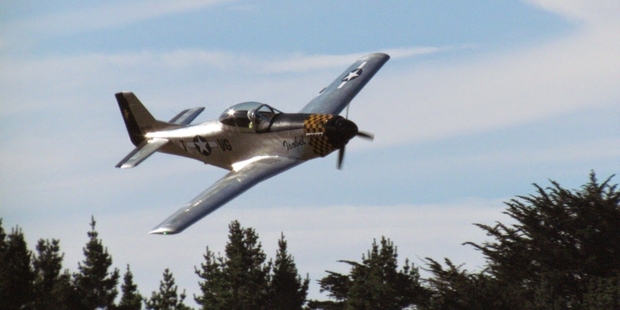 An open day is being held at the Stratford Aerodrome on Saturday, January 23. Hosted by the Stratford Aero Club Sport Flyers, the day will offer people the chance to find out more about the club, as well as what the facility offers.
Trial flights will be available on the day, says Nick Furmage, president of the Stratford Aero Club Sport Flyers. "We will also have food available or people can bring a picnic."
Nick says the event will run whatever the weather on the day and anyone who needs help with access should contact him so he could help get them to where they needed to be to best enjoy the open day.
Patron of the group Brett Emeny will be bringing some Yakovlevs (Yaks).
These aircraft are instantly recognisable as the planes used by the Red Stars aerobatics team. They have a high profile in the region and are often seen performing elaborate aerobatic manoeuvres out to sea.
The club's own formation team 'The Rebels' will also be doing a display says Nick and the T-51Mustang is also back after spending some time out for maintenance.
Nick says while most visitors to the open day will come by car, they also welcome visiting aircraft, and have both AVGAS and MOVGAS fuel available.
If people can't make the open day, Nick says visitors are welcome to call in on any Sunday.
"Sunday is our club day, so you are likely to find someone about who can talk to you. You will probably find someone pottering around most days!"
Nick says they expect to have a couple of new aircraft operating by the middle of summer.
Stratford Aerodrome Open Day: Saturday, January 23, 10am - 4pm.
Free admission.
Call Nick Furmage on 020 404 28854 if you require mobility access or would like to find out more about the club or open day.
Visitors are reminded that the aerodrome is located in the middle of a farm and to keep their speeds down when entering the access road.