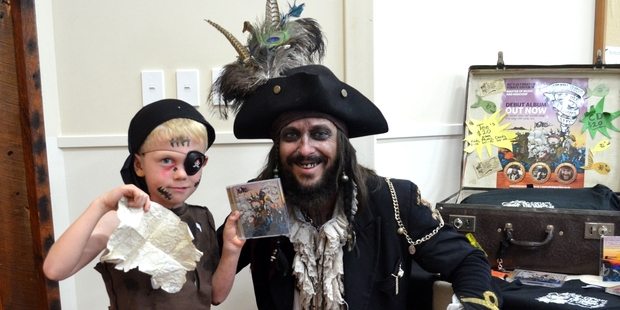 Stratford War Memorial Hall was full of plenty of loud and fearsome pirates on Monday afternoon, as Auckland based Captain Festus McBoyle visited the town with his travelling variety show.
The singing pirate was invited to visit Stratford as part of the Stratford Library summer holiday programme and he was a hit with the young audience members.
"I like the songs, especially the last one. It was really funny." Lockie Maketoni (6) came dressed a pirate himself and had a great time joining in with all the action songs.
Captain Festus, played by Richard Manic, combined schoolyard jokes (lots of talk of snot and big bottoms) with hilarious songs that had the audience out of their seats and joining in. (Possibly because the fearsome pirate had threatened them with all sorts of terrifying outcomes if they didn't!)