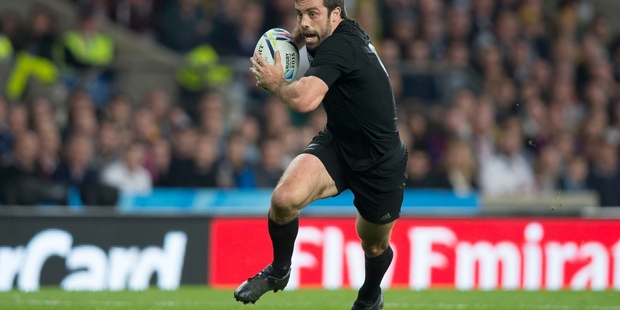 Taranaki born and bred rugby player Conrad Smith, was "very humbled" as well as surprised to be told he was to be made a member of the New Zealand Order of Merit in the New Years Honours List.
"I certainly never expected to receive such an award from playing rugby," he says.
Speaking from his new home in Pau, on the northern edge of the Pyrenees in France, the former All Black says he is "pretty good at keeping secrets," so only told his wife Leanne before the honour was announced on New Year's Eve.
Conrad comes from a family of sporting greats. His uncle and great uncle were both All Blacks in their time, and his brother Nathan, a pharmacist at Mackays Pharmacy in Stratford, is a Paralympian.
Despite his illustrious family, Conrad says he never felt any pressure to match their successes, although his passion was certainly fuelled when he saw Uncle Alan's All Black jerseys he kept in the attic.
Conrad has advice for youngsters thinking about taking up rugby.
If you play rugby for the right reasons, because you love the game and enjoy competing with your mates, then you will always succeed.
Throughout his rugby career, Conrad has had the opportunity to play with many great players, something he says is his favourite part of the game.
"The guys I've played 10-plus years with will always stand out, like Richie, Dan, Tony Woodcock, Kevie Mealamu, Jeremy Thrush, Cory Jane and Brendon Hart."
However it's not just those players Conrad has learned from over the years.
"John Whittington was my 1st XV captain and I learned plenty from him. I think he still farms around Stratford these days."
Conrad says he is grateful for the many opportunities he has had through his rugby career. One stand-out experience for him has been spending time in Kenya with charity 'So They Can'.
"A lot can be learnt from seeing how people can be happy with so little."
Conrad says he and Leanne are enjoying getting to know their new home in France.
"Pau isn't a big city. It is similar to Wellington in size, but also close to a lot of amazing places which will provide us with many adventures in the weeks and years ahead."
While they are loving their new home, Conrad says he and Leanne certainly miss their friends and family back in Taranaki.
"Every trip home is usually spent catching up with them all." Conrad has lots of fond memories from growing up in the region. While his school, Francis Douglas Memorial College, had many great teachers a stand-out was John George.
"He took PE, so that was always the most fun".