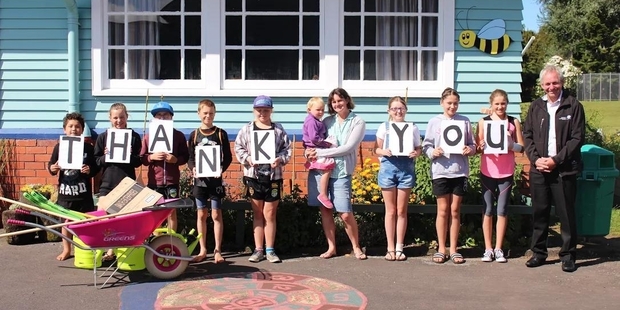 "I am blown away by what the students are achieving here at Stratford Primary," says Hannah Topless, talking about the work of the school's enviro schools group.
Hannah, a networker for Fonterra, and Noel Caskey, Fonterra shareholder councillor, visited the enviro schools group at Stratford Primary in December to see what projects the students had undertaken this year.
Acting principal Kerry Nancarrow says the school was given a grant from Fonterra Grass Roots Fund and the students were eager to show off what they had achieved throughout the year.
One of the main initiatives for the enviro schools group was to establish waste-free lunch boxes at the school. Kerry says with the grant money the school was able to purchase a range of waste-free lunch boxes which have been made available to the students and have rapidly decreased the amount of rubbish in the school. "The lunch boxes are made up of smaller compartments, eliminating the need for packaging and wrapping in the students' lunchboxes."
Kerry adds the school has also developed flourishing vegetable gardens as well as sensory gardens for the students to enjoy.