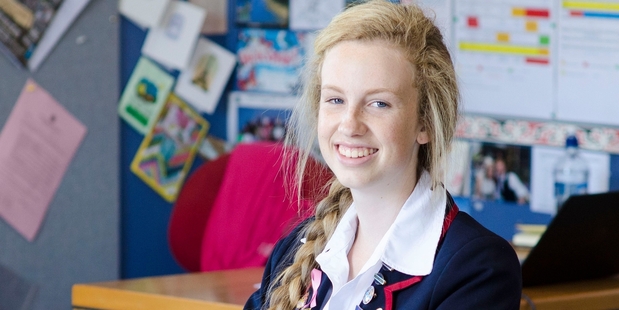 For Eva Langton, being named as the 2016 St Mary's Diocesan School head girl is a dream come true.
Eva says she has always wanted to be head girl.
"Even before I started school I looked at the head girl role as something to strive for. I wanted to inspire girls like the previous head girls had inspired me".
The year 13 student was the school's Sacristan and Board of Trustees student representative last year and says she is ready for the challenge of head girl.
Eva has always been actively involved in school activities such as Kapa Haka Roopu and the school choir. "Getting involved in these activities is a great way to make new friends and develop relationships with students who aren't in your year level. I hope to encourage more students to get involved in school activities".
Fiona Green, principal of St Mary's Diocesan School, is delighted with the calibre of the leaders for this year, all of whom will be 'Big Sisters' to new year 9 students.
"We are anticipating a wonderful year."
A full list of St Mary's Diocesan leadership team will be printed in the Stratford Press later this month.