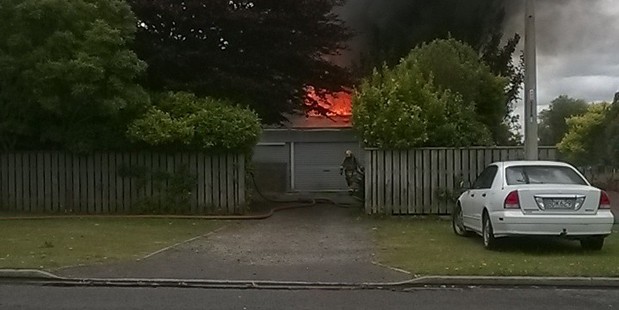 When Stuart Waddell saw smoke, he immediately alerted the rest of the family at their Cordelia Street home in Stratford this afternoon.
"I grabbed a hose and kicked the door in, trying to get water onto the flames as quickly as possible." With the fire brigade called, Stuart then did his best to contain the fire to the garage and sleep-out area.
His son Ryan, who lives in the sleepout, had a lucky escape, as he had gone into the main house to watch TV before the fire started. "Mum came and told me the sleep-out was on fire, so I got out quickly."
Stuart says he was fortunately awake at the time of the fire. "I only got home at 5am, after working the night shift at Riverlands. I had been trying to sleep, but luckily I hadn't been asleep at this point."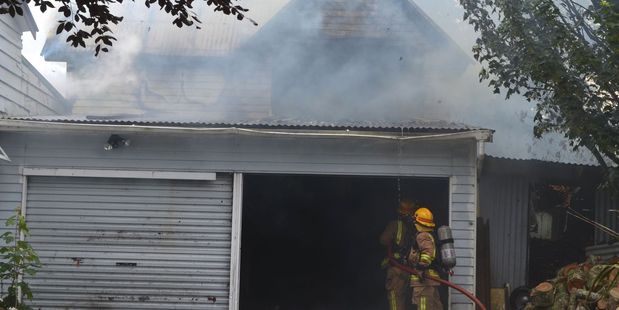 Stuart focused his efforts on trying to prevent the fire from spreading to the main house. "This house, we have had 12 or so years in it all up, we bought it, sold it then bought it back we liked it so much! It would have been awful to see it go up in flames."
Once the Stratford Volunteer Fire Brigade arrived, the fire was quickly brought under control with damage restricted to the garage and sleep-out.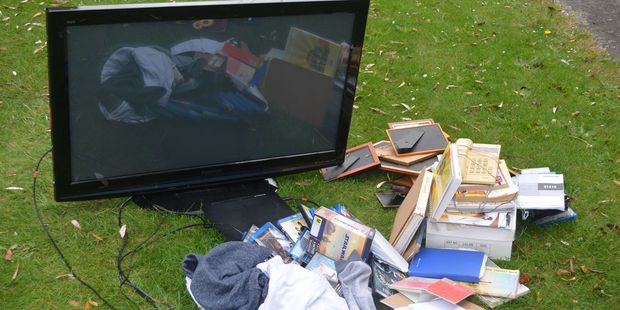 Ryan had been able to salvage just a few of his possessions, a tv, some dvds and books but the rest was left in the building with fire and water damage.
"It will mainly be the boxes of mementos from when the kids were young that will hurt," says Stuart, who adds he is just grateful everyone got out safely.