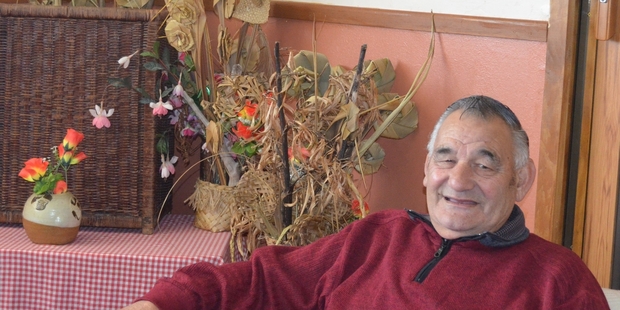 "Half of my family came here with Captain Cook and the other half came on a waka," says David West, who adds he is still learning to korero Maori so he can stand on the paepae at Stratford's Whakaahurangi Marae, of which he is president.
David has a long list of groups and organisations that he is involved in, and he credits his wife Alison, also a community-minded person, for inspiring and encouraging him in being so involved with their community. "We live here and it is important that we help where we can, do what we can to keep the community going."
This attitude has seen David involved in organisations as diverse as the Legion of Frontiersmen and St John Ambulance, as well as actively campaigning against the sale of synthetic drugs in the community.
"I'm against drugs as a whole, our children don't need this stuff in their lives, and that campaign was important. I am pleased we were able to get the community to join together to stand against them."
David is a Maori Warden in Stratford, and has been for 40 years. "It's important that we are here for our youth, that we can work with other groups like the police and act as a type of liaison when needed."
David says the Whakaahurangi Marae is very much a community marae, "it's not just a Maori marae, it is for everyone in our town".
He points out the marae was founded by a mixture of people in the community, "we had a Chinaman and a Catholic priest, among others, involved in getting the marae going, so we make sure that we reflect this today, whoever comes in here, while we start in Maori, it is then up to them how it continues".
David says that his mother, who died when she was just 29, spoke te reo at home, "but at school, we got in trouble for speaking it". Things are different now, and David is involved with supporting Stratford High School's marae and kapa haka roopu.
David says that if he has one piece of advice for any of the young people he works with, it is simple. "Appreciate your family, your parents, you don't know what you have until it is lost to you."
Nominations for the inaugural Pride of New Zealand Awards - supported by The Stratford Press - have closed. Shortlists will be drawn up in each category and regional finalists announced. Regional prize-giving ceremonies will be held in early August. National category winners and the People's Choice winner will be announced in September.