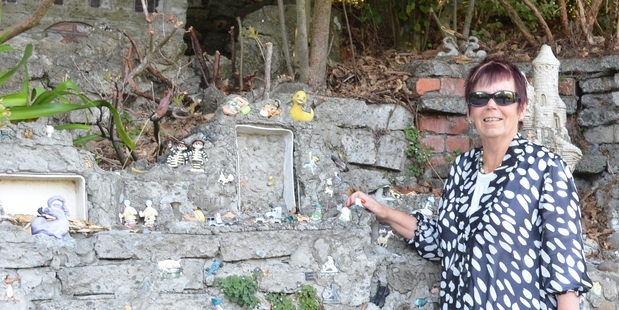 Karl Perigo-Check Junior (2), Cash McKinnon (3), JayRhis Ian te Koha (5 weeks), Duwayne Toetu Taote Pailegutu (7) and Jyniah Mary Te Awa (10 months) - just some of this country's "lost angels".
The names are just a few from the 21-page document, The New Zealand Lost Angels, now available on the 4 the Kidz website. Each of the names is that of a child who has died in New Zealand under "unnatural" circumstances.
Caro, chairperson of 4 the Kidz, a registed charitable trust which works to raise awareness about "the plight of children and families in New Zealand", describes the document as being "the list that drives us". It was authored by Katrina Crews, who Caro says "spent three months and many tears researching the names".
"We have to end the cycle," says Caro, who is passionate about the need to work with families and children who are at risk from abuse and violence in the home. "We say, I'll walk in your shadow, when you turn around, I'll be there for you, and we can support the adults who are worried they might repeat the cycle at the same time that we support their children."
As part of the trust's mission to educate and raise awareness of the abuse and violence in New Zealand homes, Caro is calling for people to take a stand and show that violence against children will no longer be tolerated, by joining a global protest on April 5. New Zealand is one of 39 countries taking part in this peaceful protest against child abuse.
Caro and her colleagues spend countless hours supporting and working with families across New Zealand. "We rarely sleep," she says, adding that they provide a range of services and types of support, from clothing to teddies which are given to children being subjected to forensic examinations.
"We also support those who have abused," she adds, pointing out that she believes it is the only way they can break the cycle. "Abusers get out of prison, they may become parents again, we need to support them to help their future children."
Caro says that with 326 cases of substantiated abuse being recorded in the Taranaki region last year, abuse is not something that people can ignore.
"Join us, and show the world that we will not tolerate our children being hurt," she says, calling for as many people as possible to join in the peaceful protest.
The Taranaki Protest Against Child Abuse starts outside New Plymouth Court House on Robe Street at 11am on April 5.